Brand Strategy and Development
Building Foundations in Marketing
to Drive Strategic Growth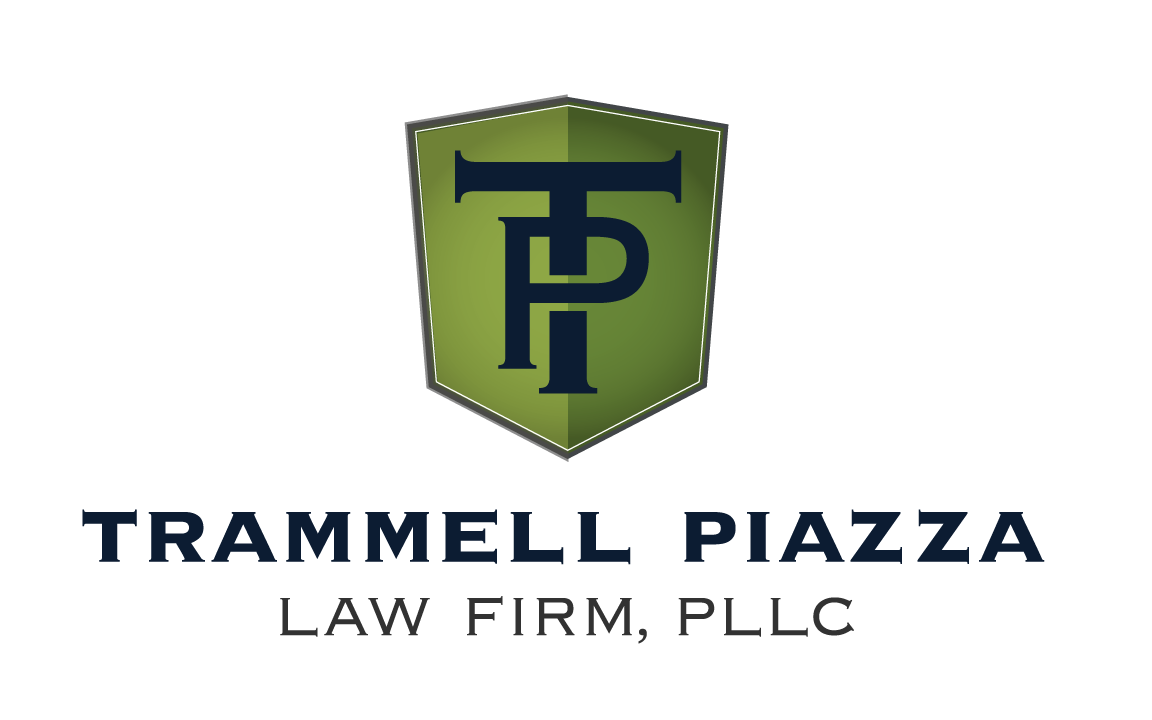 OVERVIEW
The Trammell Piazza Law Firm was founded in Texarkana, AR in 2010 and quickly gained recognition as skilled trial lawyers in nursing home defense. Their reputation led to rapid growth, and in 2013, they expanded with the addition of Melody Piazza, an experienced trial attorney from Little Rock. With two offices and the ability to practice in over 15 state and U.S. district courts, the firm has successfully represented victims of catastrophic injury and resolved business disputes, recovering over $100 million for clients in under 10 years. However, their success has led to a diversification of their business focus, making it challenging to focus their marketing efforts.
Challenges
Trammell Piazza faced a number of challenges in their marketing efforts, including:
They didn't know how to spend their marketing budget or how to focus their efforts.
Their budget is smaller than many of their competitors.
In their industry, digital advertising costs are expensive.
They wanted to promote family values in their brand identity while competing with ambulance chasers and large regional firms.
Goals
markit360 had 3 main goals in partnering with Trammell Piazza:
Develop a strategic marketing plan to provide clear direction for their brand and web development efforts and social media presence.

Create a brand package. Expand and present the brand in a comprehensive package integrating graphics and messaging.

Build a game plan for a new website, Inbound marketing, and search engine optimization.
SOLUTION
Originally the firm asked markit360 to redesign its website and polish its online presence but quickly realized they needed to do some foundational work on the brand and a game plan to map out how the brand package and new website would be leveraged to grow its business.
1
Strategic Marketing Plan
The planning process included a Self-Assessment, Buyer Persona Development, Marketing Strategy Development, Inbound Strategy, Creative Brief, and Positioning Statement, as well as recommended budgets and timelines.
2
 Logo Redesign & Graphics Package
We modernized the colors and style of the client's logo, aligning it with the company's new brand direction.
3
Tagline & Messaging Package
Building off the preceding 2 projects, we determined the company's tone and voice and developed a new tagline to be communicated across all marketing channels.
4
Brand Guidebook
Combined the logo, tagline, and messaging packages into one Brand Guidebook for use in web design and execution across all future campaigns.
Our comprehensive visual and message package provides a roadmap for the client to ensure brand consistency across all channels.
Uncovered new opportunities for business growth that helped us develop the new website's site map and functionality.
Everyone now "sings from the same songbook" – which results in efficiencies of time and resources.
Projects Completed
Marketing Plan
Buyer Personas
Inbound Campaign Plan
Positioning Statement
Company Logo & Tagline
Brand Package
Determined Website Functionality
We contacted markit360 to help upgrade our website, logo, and online image. Melissa and the entire team were highly professional and worked hard to understand our goals and match the marketing plan to those goals. The work product was exceptional and communicated who we are as a business. markit360 devoted countless hours interviewing staff, clients, and even other attorneys so that the final product communicated to the public reflects who we are both personally and professionally. We have been so pleased with their services and know they do the same professional top-quality work for all their clients."